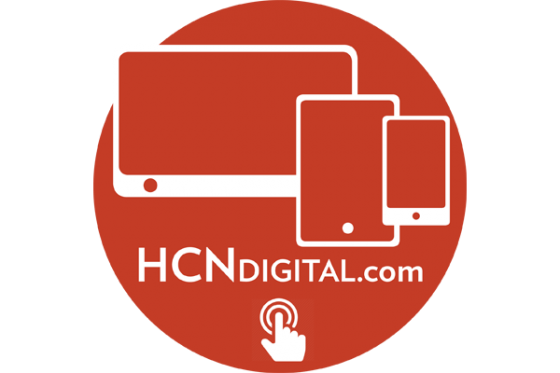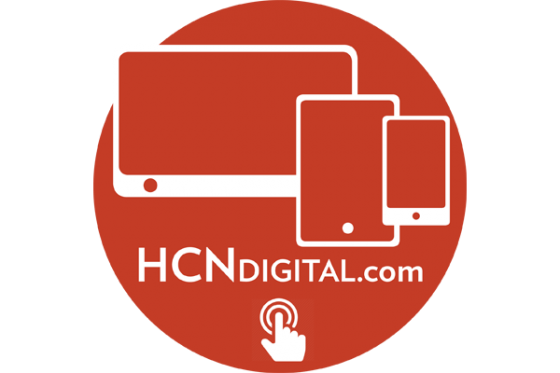 HCNDigital is the digital agency of the Hood County News. We are a full service digital agency to help Hood County and surrounding area merchants grow their business. We can help you with a full suite of digital products including
Responsive web design
Reputation management
Re-targeting and
SEO and SEM solutions and
Social media management
These are all designed to help your business build a strong brand that will help increase consumer interest both online and offline.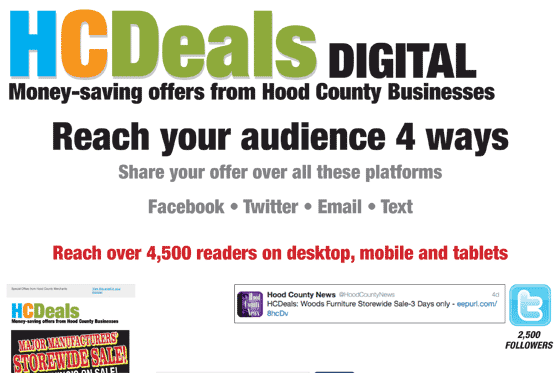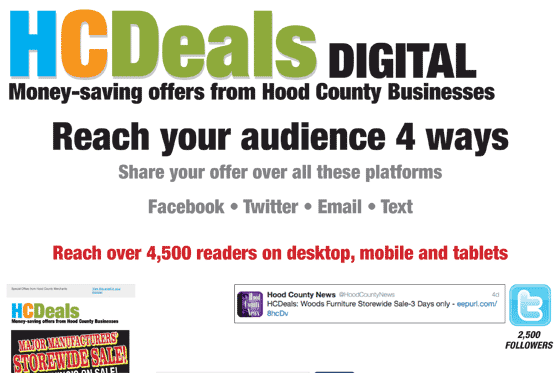 HCDeals Digital is a way to get your message to your customers via social media (Facebook and Twitter) plus email and text.
Your advertising message will be posted on the Hood County News Facebook page, the Hood County News Twitter page, sent to our SMS text subscribers and our HCDeals email subscribers. This combined reach of over 4,500 readers on desktop, mobile and tablets is very economical at only $149 per offer or a 3-offer package for only $379.