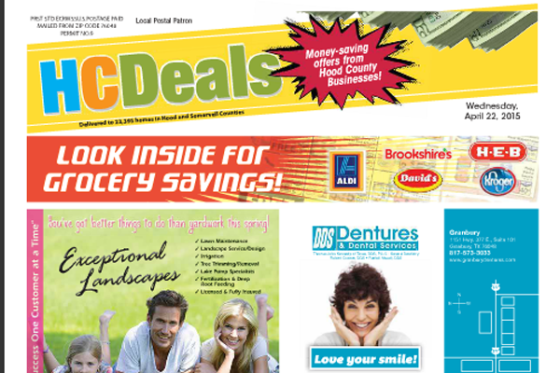 HCDeals is delivered by mail to over 24,000 non-subscribers in Hood and  Somervell counties on Wednesdays. When combined with the Hood County News, advertisers can reach ALL of Hood and Somervell counties with an economical package.
For less than 2 cents per household, a full-color, quarter-page ad will be delivered to over 31,000 households.
Ad layout and design by our award-winning staff is included, making it one of the best values in advertising available.
A Media Guide is available for download.
Ask your marketing consultant for an advertising ROI worksheet to see how economical it is to grow your business with the Hood County News and HCDeals