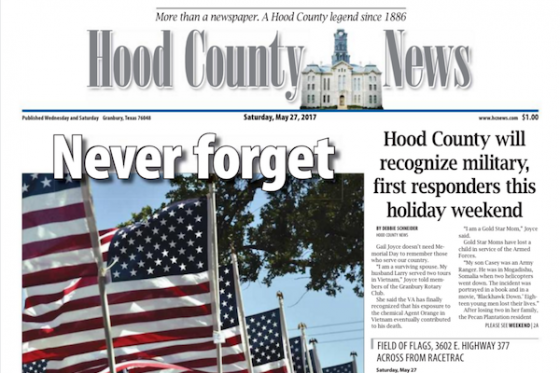 Published Wednesdays and Saturdays, the Hood County News provides award winning news coverage and advertising. A consistent winner in regional, state and national newspaper judging, the newspaper never loses focus on what really matters to Hood County–the readers and members of our community.
The paper is delivered by carriers and mail to over 7,000 subscribers in Hood and surrounding counties.
Advertising opportunities include display advertising, classifieds, inserts and special sections throughout the year.
A complete Media Guide is available.
Ask your marketing consultant for an advertising ROI worksheet to see how economical it is to grow your business with the Hood County News and HCDeals